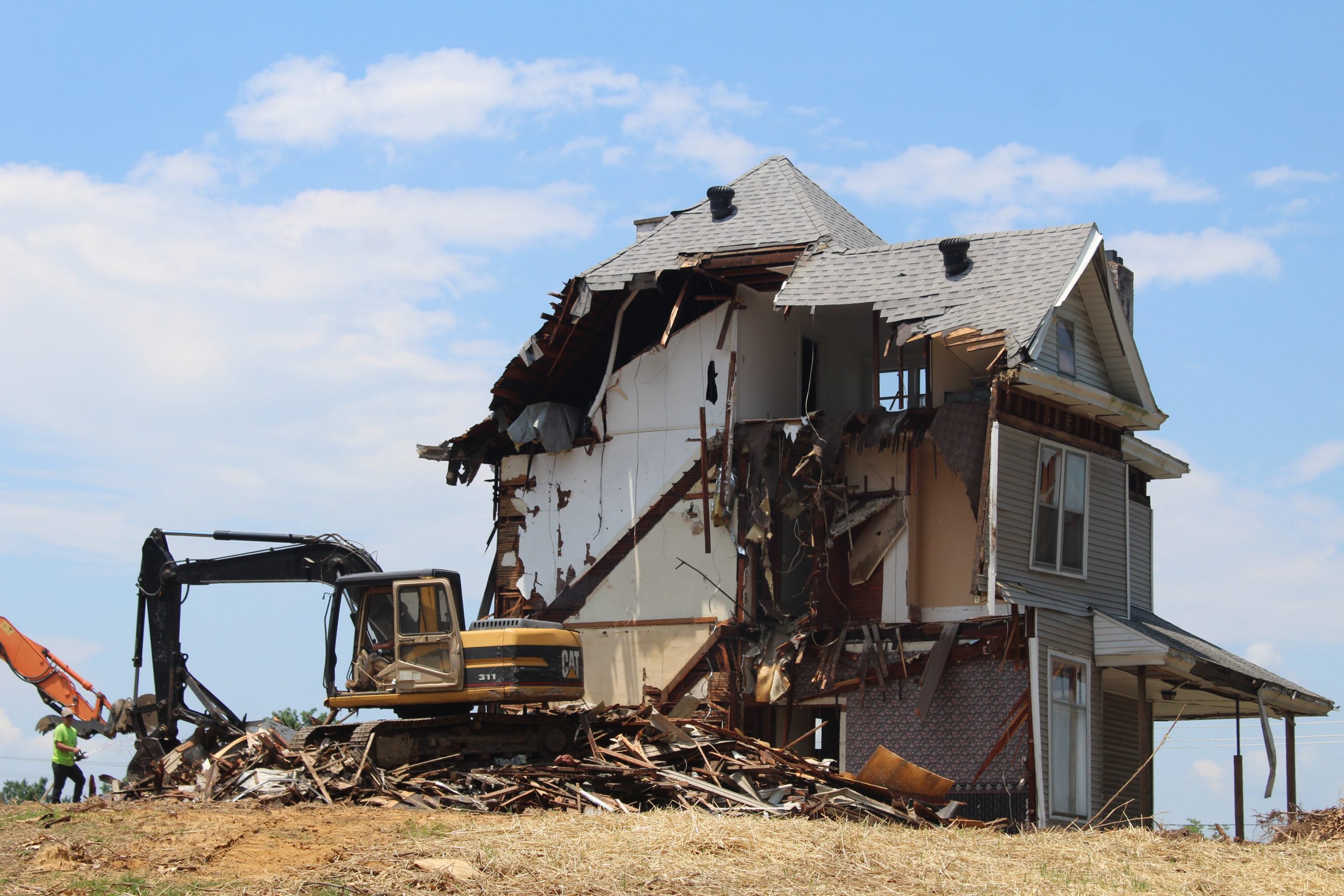 A Demolition Permit is required prior to demolishing or removing any building with a floor area greater than 120 ft2  from any property located within the Mid-West Planning District (MWPD). The elimination of a building from a property affects that property's assessment and taxes. The MWPD is responsible for notifying Manitoba Assessment of all building demolitions and removals associated with a Demolition Permit issued by the MWPD.
When demolishing or removing a building, it shall be the responsibility of the applicant to ensure the following:
Site safety is maintained as per Part 8 of the Manitoba Building Code: Safety Measures at Construction and Demolition Sites.
Compliance with all applicable Municipal By-law regulations and procedures.
All applicable Utilities are disconnected and secured.
The area is fenced and secured during demolition and clean-up (if applicable).
After demolition/removal, the site must be cleaned up, i.e.:
- removal of old foundation
- ground filled and leveled
- site made safe as to the satisfaction of the Designated Officer.
Demolition Permit applications must include:
Completed Demolitions Form
Site Plan showing which buildings/structures on the property are being demolished/removed (If all buildings are being demolished/removed, a Site Plan is not required).
Status of Title(s) for all land subject to the application if the land has changed owners in the last month. The Status of Title(s) cannot be more than 30 days old.
Completed Letter of Authorization if you, as the applicant, is not the property owner.
Permit Fee in accordance with the MWPD's Fee Structure.
NOTE: In addition to a Demolition Permit, applicants may also be required to obtain other Provincial approvals.
Please note that incomplete applications will not be accepted.